The Basement Defender is Now Available at Abt
The Basement Defender, Alerting Homeowners to Sump Pump Issues BEFORE They Happen!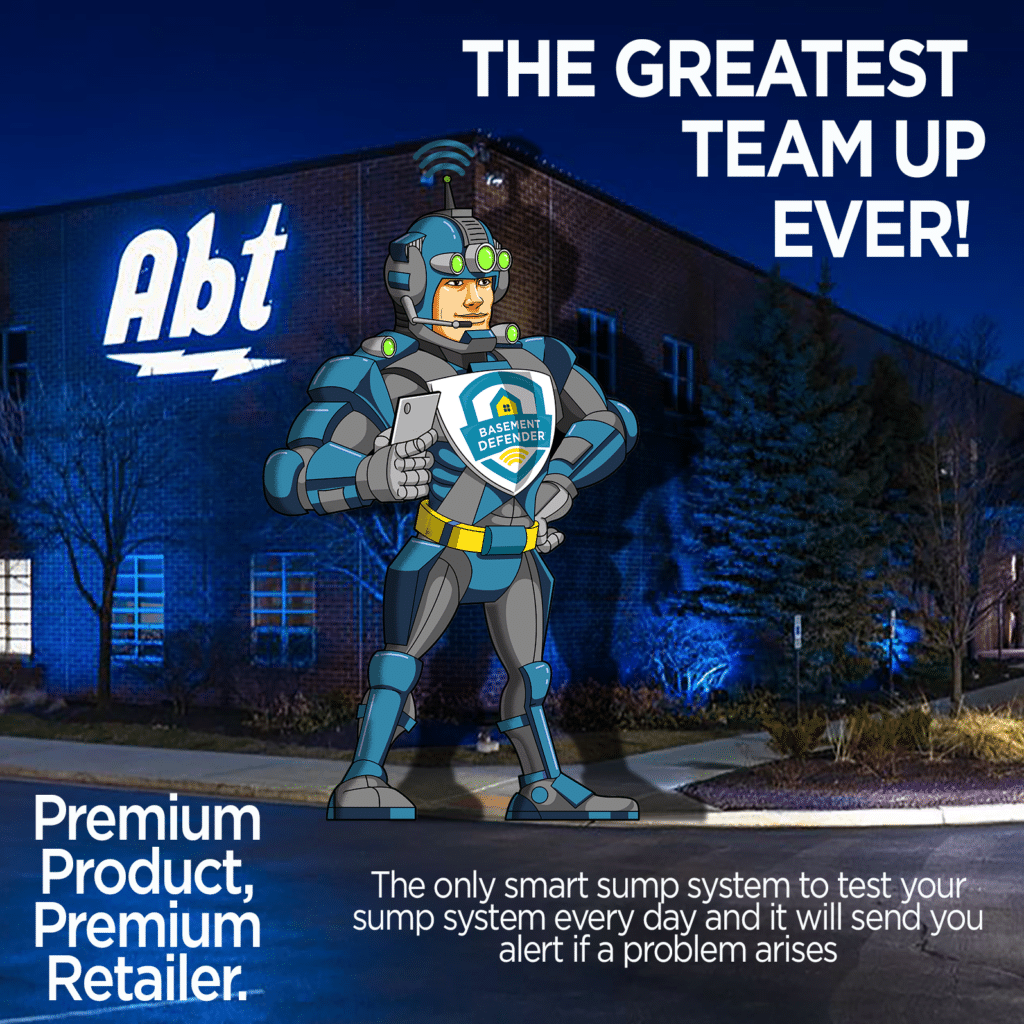 The Basement Defender™, the only system that tests sump pumps every morning and alerts homeowners of problems before an emergency arises, is now available for purchase at Abt, the largest independently-owned, single-location retailer of electronics, appliances, and home goods in the USA.
For more than 85 years, Abt, located in Glenview, Ill., just 15 miles Northwest of Chicago, has distinguished itself with a commitment to delivering complete customer satisfaction, a highly trained and passionate staff, and dedication to fair pricing. The company prides itself in its constant innovation by bringing new offerings, products and experiences to its customers on a regular basis.
"Since 1936, Abt has been offering the day's most innovative products and always focusing on providing the best customer experience," said Jon Abt, Co-President of Abt Electronics. "We are thrilled that a product as innovative and cutting-edge as the Basement Defender is now available to Abt customers."
Roy Spencer, entrepreneur and founder of Chicagoland's leader in basement waterproofing and foundation repair Perma-Seal Basement Systems, shared that the Basement Defender was invented out of a frustration that no matter how vigilant homeowners are, a sump pump can and will fail, without warning.
"We are continually looking for ways to innovate through improved technology and products to help keep homes healthy, safe, and dry. The Basement Defender provides homeowners with the peace of mind knowing their basement or crawl space is being monitored around the clock," said Spencer. "We are honored to partner with Abt, a retailer that has set the industry standard for providing customers with new, innovative products."
The Basement Defender will test a sump pump every morning and provide an alert regarding any mechanical problems before an emergency situation arises. It allows homeowners to rest easy knowing their sump pumps are working properly, keeping their basement and crawl space dry all the time.
The Basement Defender will:
Alert homeowners when issues are detected via email, text, and app notifications
Monitor the temperature and humidity levels and alert homeowners to significant changes
Utilize the home's Wi-Fi network to sync data and send alerts
Allow homeowners to check on the system through the Basement Defender mobile app while away from home
Exercise and test the sump pump system everyday at 8:00 AM CST to ensure proper operation
Visit the 114,000 square foot
Abt
showroom at 1200 N. Milwaukee Ave in Glenview, Ill. to learn more about the Basement Defender and purchase today.