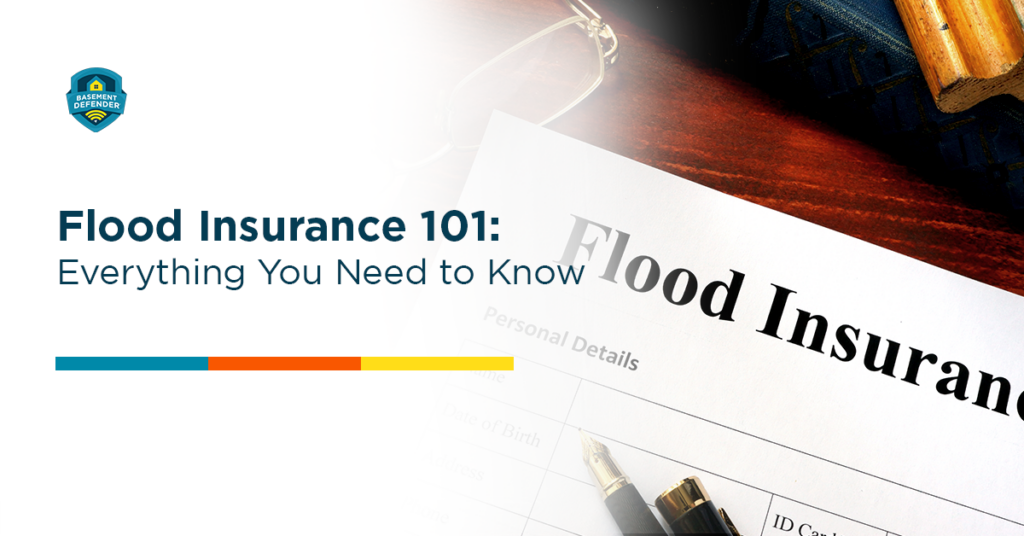 Living in flood-prone areas or owning homes with basements and crawl spaces is a year-round challenge. The constant worry of water damage, extensive cleaning and maintenance, and the ever-looming threat of flooding can be overwhelming.
Recent statistics in the United States highlight the severity of this issue, with floods causing 7.8% of repair damage costs resulting from natural disasters from 2019 to 2022. The total amount came to around $26.8 billion.
Exploring the aspects of home insurance for flooding, shedding light on what it is and why it's indispensable, is crucial to minimizing financial burden. It's also wise to look into some common misconceptions about flood insurance and see the facts surrounding them.
If you're a homeowner in a storm-prone region dealing with basements and crawl spaces, this guide will equip you with the knowledge you need to protect your home and peace of mind. Read on as we find answers to questions like "How does flood insurance work?" and the like.
What is Flood Insurance and How Does It Work?
Flood insurance is a specialized insurance policy that provides financial protection for flood-related property damage. Notably, typical homeowners insurance typically does not cover flood damage, making flood insurance a crucial addition for homeowners in flood-prone areas.
The National Flood Insurance Program (NFIP) and private insurers offer flood insurance policies. It's a federal program managed by the Federal Emergency Management Agency (FEMA). While purchasing flood insurance through NFIP is an option, you can also explore private insurers for competitive rates and coverage options.
Why You Need Flood Insurance
Homeowners insurance limitations
Standard homeowners insurance policies may seem like comprehensive coverage for your home. However, they have significant limitations when it comes to flood damage.
These policies usually don't cover flood damage, and this exclusion can leave homeowners exposed to the financial aftermath of a flood event. The policy also often excludes water damage from storms, overflowing rivers, and flash floods.
This underscores the critical need for flood insurance, primarily if you reside in an area prone to flooding.
High repair costs
The financial repercussions of flood damage can be staggering. When a home is flooded, it involves assessing basement water damage, structural repairs, and replacement of belongings. Each of these components can contribute to the high cost of recovery.
Flood-related expenses can include fixing the structural damage to your home and addressing damage to your personal items, such as furniture, electronics, and appliances. Repairing or replacing these items can quickly add up, putting a considerable strain on your finances.
Financial protection and peace of mind
Flood insurance is a crucial safety net for homeowners, offering financial protection and peace of mind during severe weather events. It can help homeowners recover faster and more effectively after a flood event.
Unlike standard homeowners insurance, which may leave you financially vulnerable, flood insurance steps in to cover eligible flood-related expenses. It covers property damage and temporary living costs if your home is uninhabitable.
What Flood Insurance Covers and Doesn't Cover
You might now be asking yourself: What does flood insurance cover?
Flood insurance typically consists of two main components: building and content coverage. Building coverage includes protection for the structure of your home, while contents coverage covers your personal belongings inside the home.
| | |
| --- | --- |
| Building Coverage | Contents Coverage |
| Structural elements | Personal belongings |
| Foundation and built-in appliances | Portable appliances |
| Electrical and plumbing systems | |
Frequently Asked Questions about Flood Insurance
How do I get flood insurance?
Contact your insurance provider or visit the NFIP page for more information on flood insurance policies and rates. Private insurers also offer these policies, so it's worth exploring your options to find the best flood insurance.
How much does flood insurance cost?
The price of flood insurance differs depending on factors such as your location, elevation, the age and size of your home, and the type and amount of coverage you choose. On average, flood insurance ranges from $700 to $1,500 per year.
How do I know if I live in a high-risk flood zone?
FEMA's Flood Map Service Center provides official flood maps that show your flood risk rating. Additionally, you can use FEMA's Address Lookup Tool to determine your property's flood zone designation and obtain other relevant information.
Some of the high-risk zones in the United States are coastal areas susceptible to storm surges and low-lying regions near rivers and lakes.
How do I file a claim if I have flood damage?
Contact your insurance provider immediately to file a flood insurance claim. They'll assist with documenting the damage, providing repair receipts, and completing necessary forms.
What are some ways to reduce my flood risk and lower my premium?
You can reduce your property's flood risk by installing flood vents, building your home on a higher foundation, maintaining a proper sump pump system, and considering a smart sump pump monitor.
Secure Your Sanctuary with Flood Insurance
You must understand flood insurance if you live in a flood-prone area or have a basement or crawl space. Unfortunately, typical homeowners insurance doesn't cover flood damage, leaving you vulnerable to costly repairs.
Flood insurance is essential for financial protection and peace of mind, but it's best to invest in reliable sump pump monitoring and maintenance services for comprehensive flood protection.
Basement Defender offers top-notch solutions for safeguarding your basement or crawl space. To learn more about securing your sanctuary, contact us through our contact page and shop today!