The Only System That Will Test Your Sump Pumps Every Day
Protect your basement and your valuables from water damage with our patented sump pump monitoring and testing system that you can install yourself.
The Basement Defender™ system exercises your pumps every day and will send you an alert if there is a problem BEFORE an emergency situation arises.
Get peace of mind from Basement Defender™.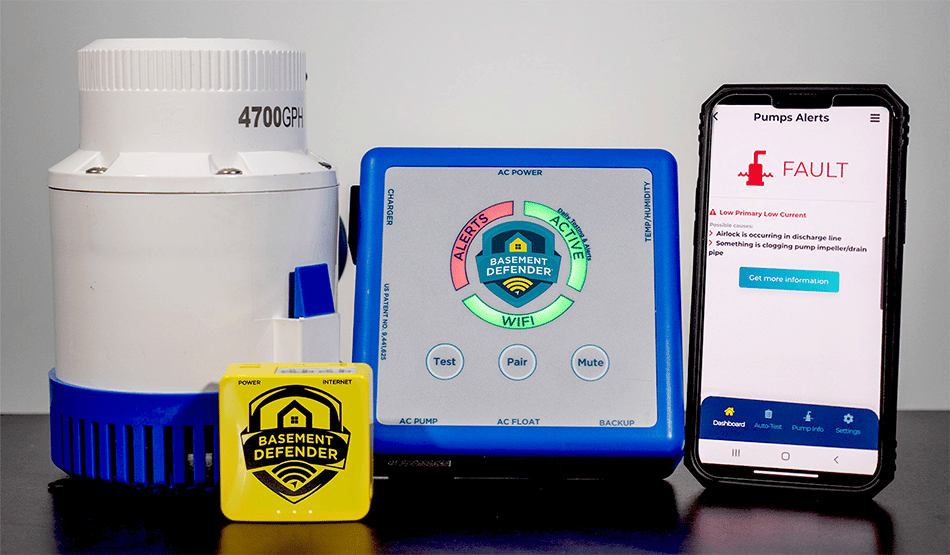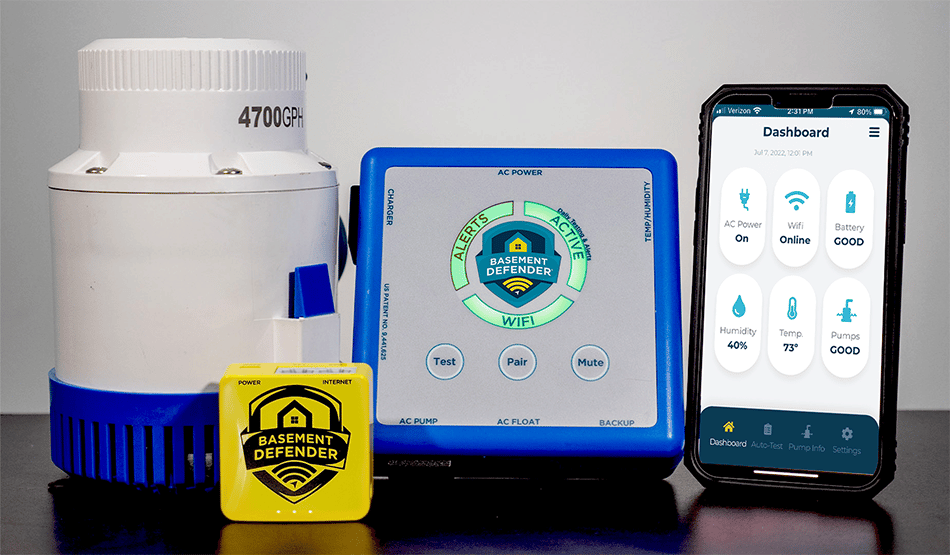 Why Buy Basement Defender?

"I wanted the
best possible defense

against a pump failure and a flood...It's really nice peace of mind"
What is the Difference Between Testing and Monitoring?
Monitoring your system is reactive and alerts you after the fact that something is wrong. Testing daily makes you aware of a problem before an emergency arises.
Why are Temperature and Humidity Levels Important?
The optional temperature and humidity sensor is important because it can alert you if your temperature suddenly drops and your pipes could freeze. The humidity sensor side can help alert you to possible mold growth issues.
Easy to Install
If you can install a sump pump you can install a Basement Defender. Step by step installation videos are available.
Connects to WiFi for Communication
Connects to a 2.4GHz WiFi connection for communication with the app.
Control Your Systems with the Free Mobile App
Test your pumps remotely
Control your alert settings
View your recent pump history