Changed Wi-Fi Password - 2.0
How-To Pair Your Basement DefenderTM to WiFi Network
In the event a homeowner decides to change internet service providers or change the WiFi network password, the Basement DefenderTM needs to be updated with the new information.
Here is a step-by-step guide to pair to WiFi and keep Basement DefenderTM online!
2.4GHz vs 5GHz – Which one to use!
Mobile App Device Setup Guides
First make sure you have the correct WiFi network name and password. This first video will show you how to verify you have the correct information.
After you have verified that you have the correct WiFi network name and Password, here is a guide to pairing your Basement DefenderTM to your WiFi.
1. Download The Basement DefenderTM App
Download the Basement DefenderTM App on your Smartphone Device.
(Google PlayStore for Android Devices, App Store for Apple Devices)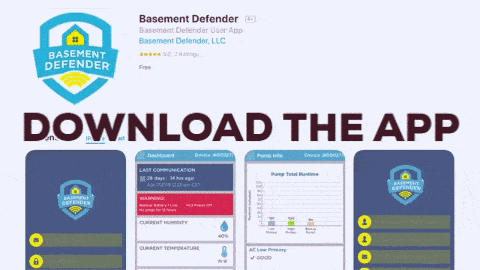 2. Make Sure You Have The Correct WiFi Password!
Verify You Have the Correct WiFi Password to the Homeowner's WiFi Network.
Pairing Will NOT Work Without the Correct Information.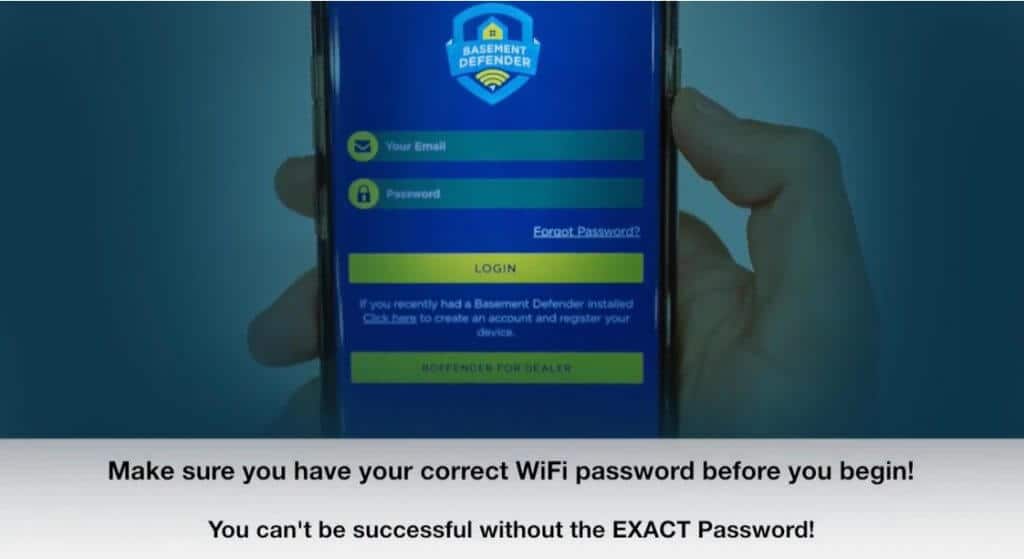 3. Open the App
Open the app and click on the blue device setup button.
Only enter the serial number with the zeros, MAC address, and your email, hit the next button.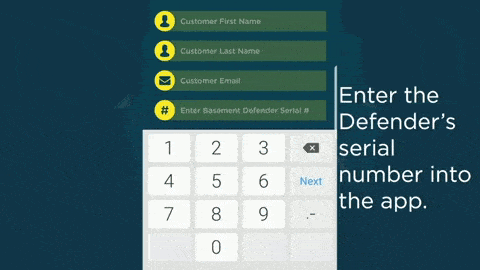 4. Put The Basement DefenderTM in Pairing Mode
Push and hold the center button on the device until you hear 2 beeps and then release the button. The light should start flashing blue.
5. Return to the App
Now go back to the app and allow the connection pop ups then click next on the bottom of the app screen.
6. Fill Out WiFi Network Name and Password
Enter your home's network name and password – they are case sensitive.
7. Enter and Wait
Click enter and wait – if the WiFi light turns solid green then you are paired – if it just blinks green or is red- you were unsuccessful.
8. Important
If you are making a second attempt at logging in or have changed your network or password – DO NOT ENTER YOUR EMAIL ADDRESS or it will think you are registering, but you are already registered and you can't register twice!
If you are unsuccessful then either it is the wrong network name and password or you are pairing to a 5G network.
The Basement DefenderTM will only pair to 2.4GHz network.
If there is no internet connection, you might need a WiFi extender.