Determining what type of plan you want to have is crucial to ensuring your Basement Defender is ready to keep your home safe.
Download the app.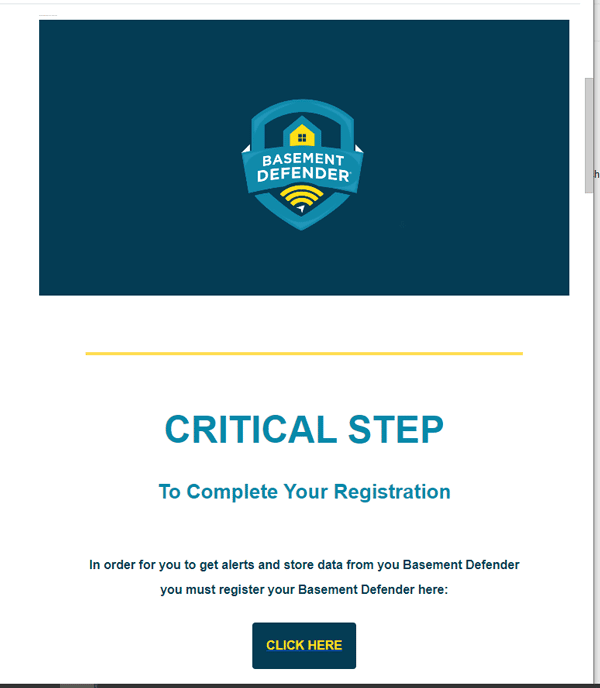 3. Go to a desktop computer.
4. Click on the email link.
5. Create a password.
6. Go to the Basement Defender web page and in the yellow "CUSTOMER" box on the top right side of your screen click on the dropdown "Portal".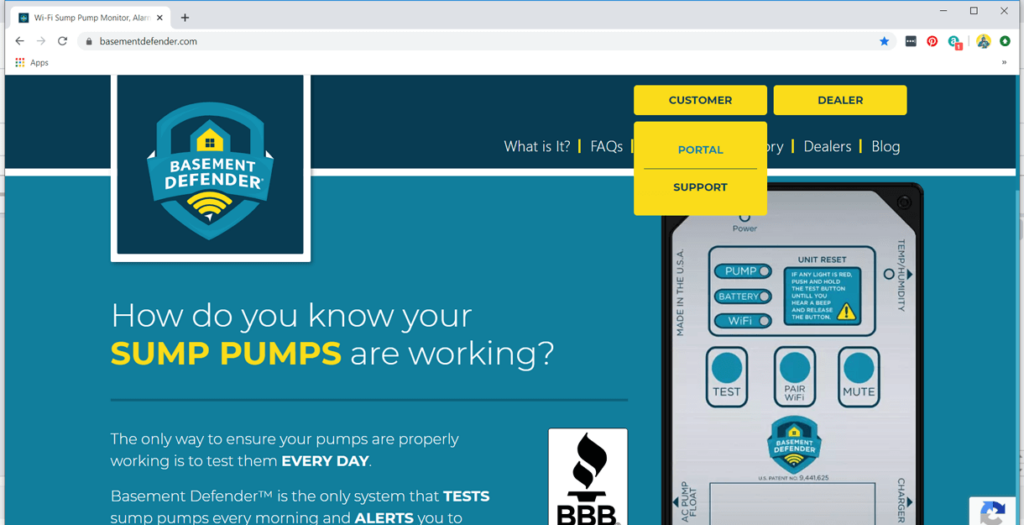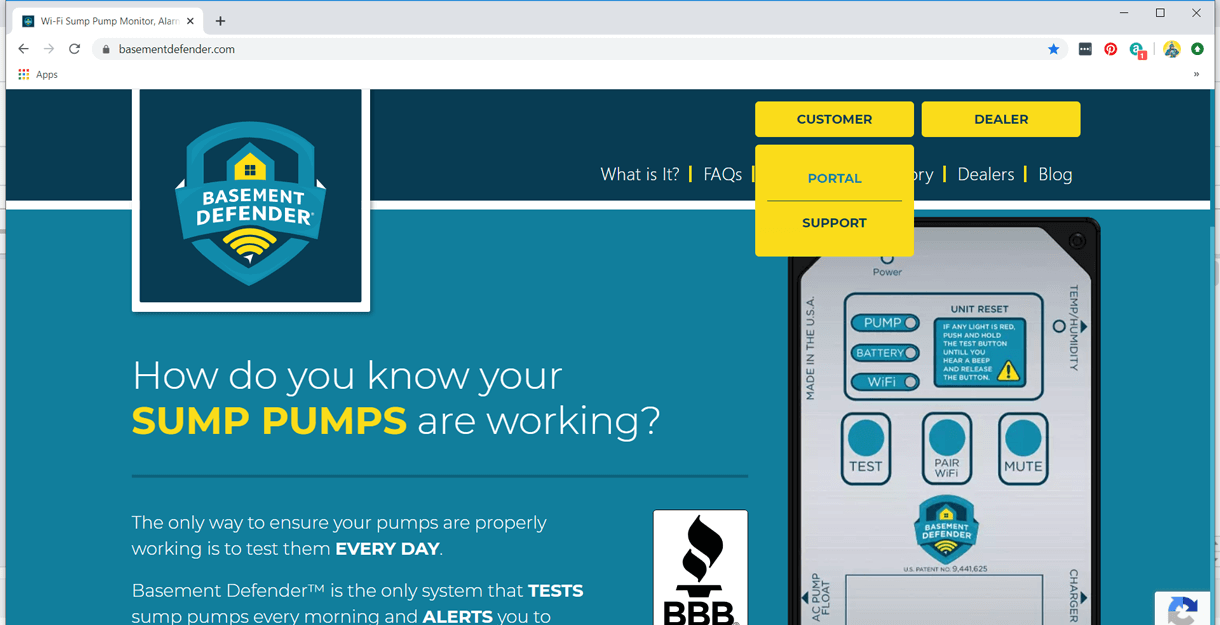 7. Login with your email and password you just created.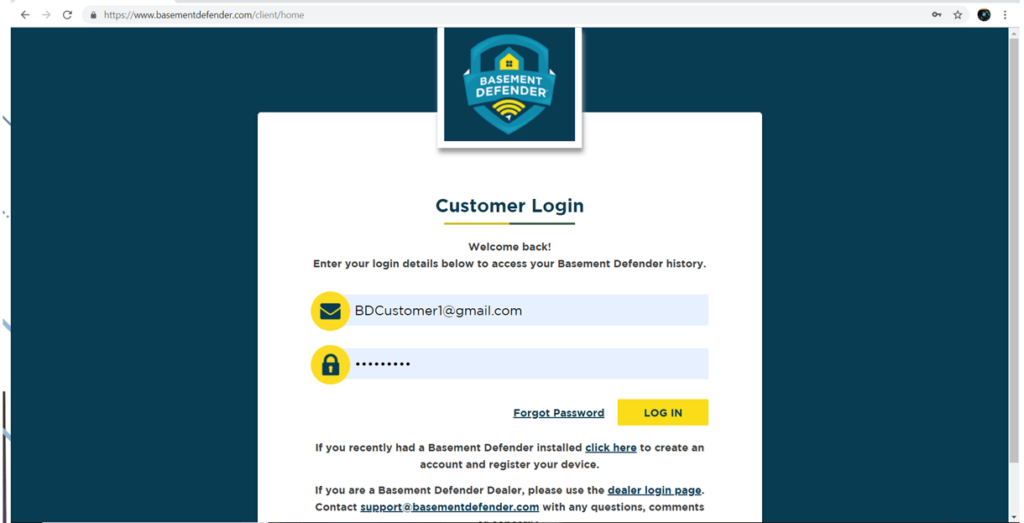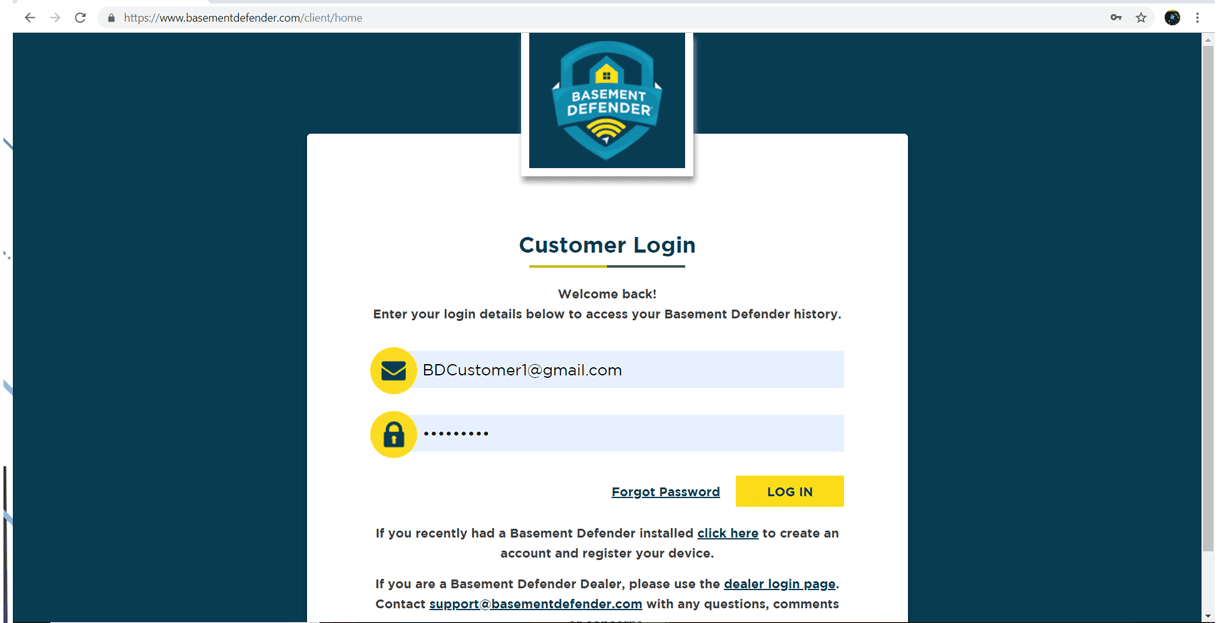 8. On the left side of the screen you will see a menu with "My Plans". Click on that.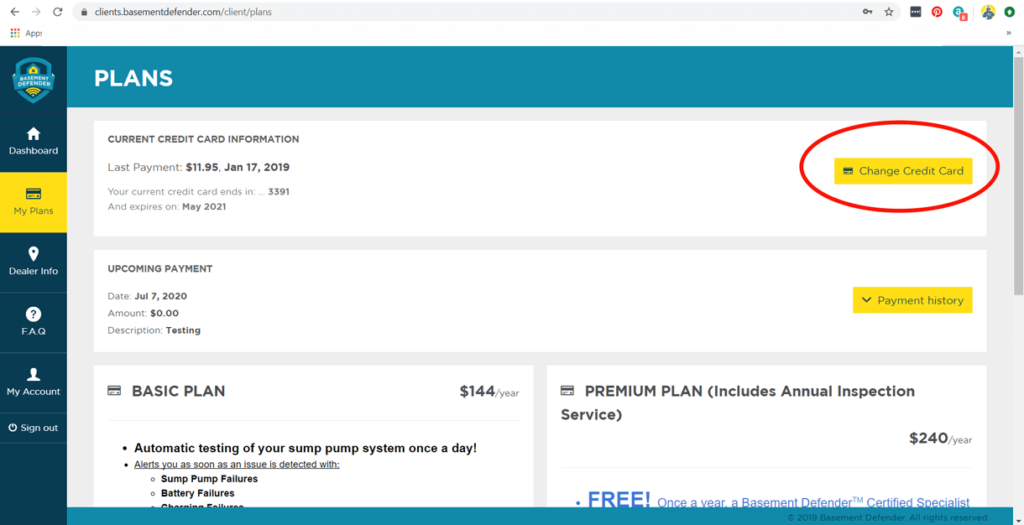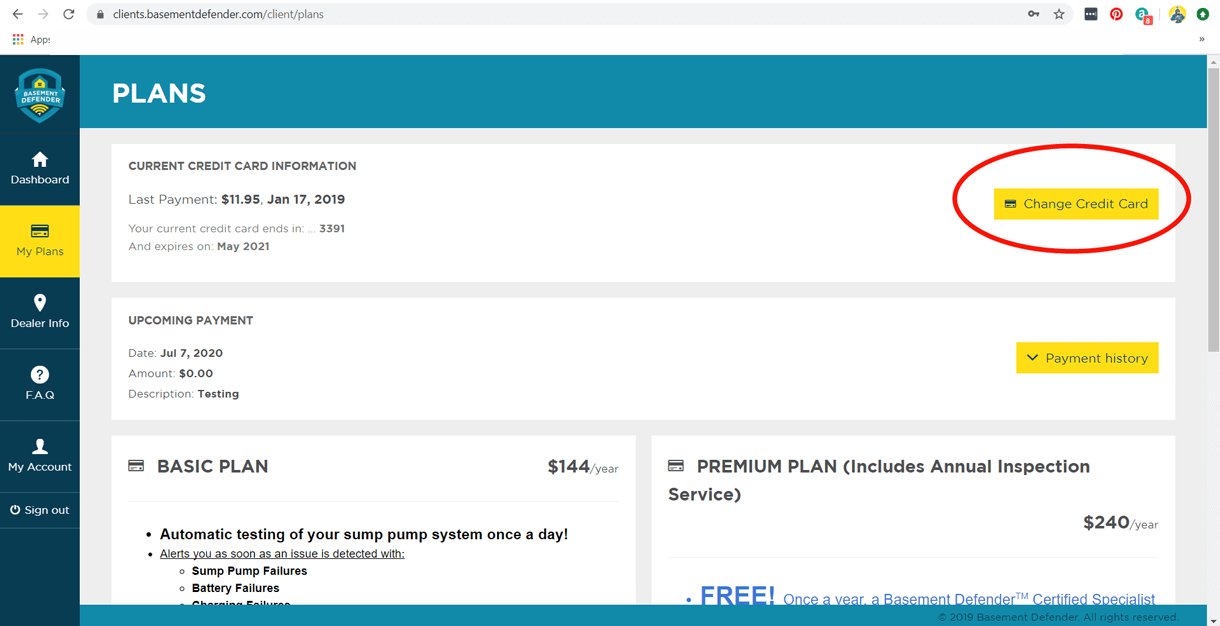 9. Enter in all your information as well as your cell phone service.
10. Register with an active credit card.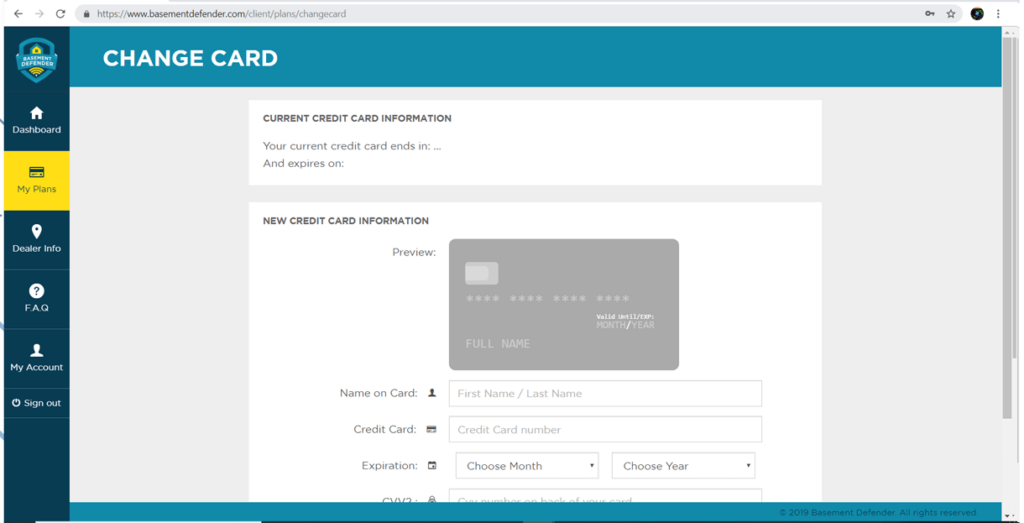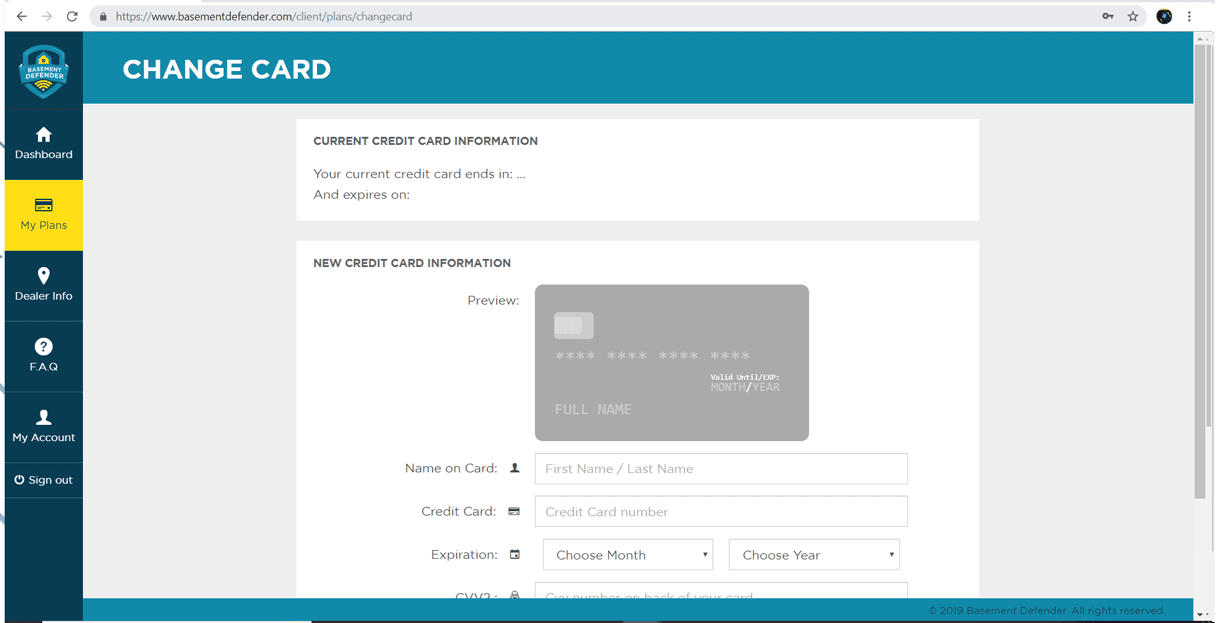 11. Choose the Basic Plan that is $144 a year to activate the free 12 months of service (Don't worry you will not be be charged).
12. Login on to app and view your systems data.