Basement Defender™ is now an accredited A+ rated business by the Better Business Bureau®. Better Business Bureau accreditation is the "sign of a better business," an accolade that is not accorded to many that apply. Basement Defender™ has met all Better Business Bureau standards and is now an Accredited Business.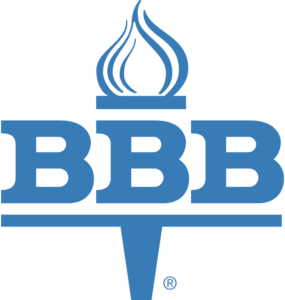 "The Better Business Bureau is the leader in advancing marketplace trust by setting standards, supporting best practices, celebrating marketplace role models, and creating a community of trustworthy businesses," said Steve Bernas, president and CEO of The Business Bureau of Chicago and Northern Illinois. "In a time when trust has never been more important. We are happy to welcome the Basement Defender™ into our network of businesses that put stringent standards of trust and integrity as a cornerstone of their success."
Roy Spencer, entrepreneur and founder of Chicagoland's leader in basement waterproofing and foundation repair Perma-Seal Basement Systems, shared that the Basement Defender™ was invented out of a frustration that no matter how vigilant homeowners are, a sump pump can and will fail, without warning.
"We are continually looking for ways to innovate and provide homeowners with cutting edge technology and products to help maintain a healthy home," said Spencer, Basement Defender™ President. "Sump Pumps are mechanical devices that are subject to fail at any time, no matter how vigilant you are. The Basement Defender provides homeowners with the peace of mind knowing their basement or crawl space is being monitored around the clock."
The Basement Defender™ will test a sump pump every morning and provide an alert regarding any mechanical problems before an emergency situation arises. It allows homeowners to rest easy knowing their sump pumps are working properly, keeping their basement and crawl space dry all the time.
The Basement Defender™ will:
Alert homeowners when issues are detected via email, text, and app notifications
Monitor the temperature and humidity levels and alert homeowners to significant changes
Utilize the home's Wi-Fi network to sync data and send alerts
Allow homeowners to check on the system through the Basement Defender™ mobile app while away from home
Exercise and test the sump pump system everyday at 8:00 AM CST to ensure proper operation