We just got back from the CES show in Las Vegas. A lot of vendors pulled out, attendance was only a third of pre-Covid, but we had a great show.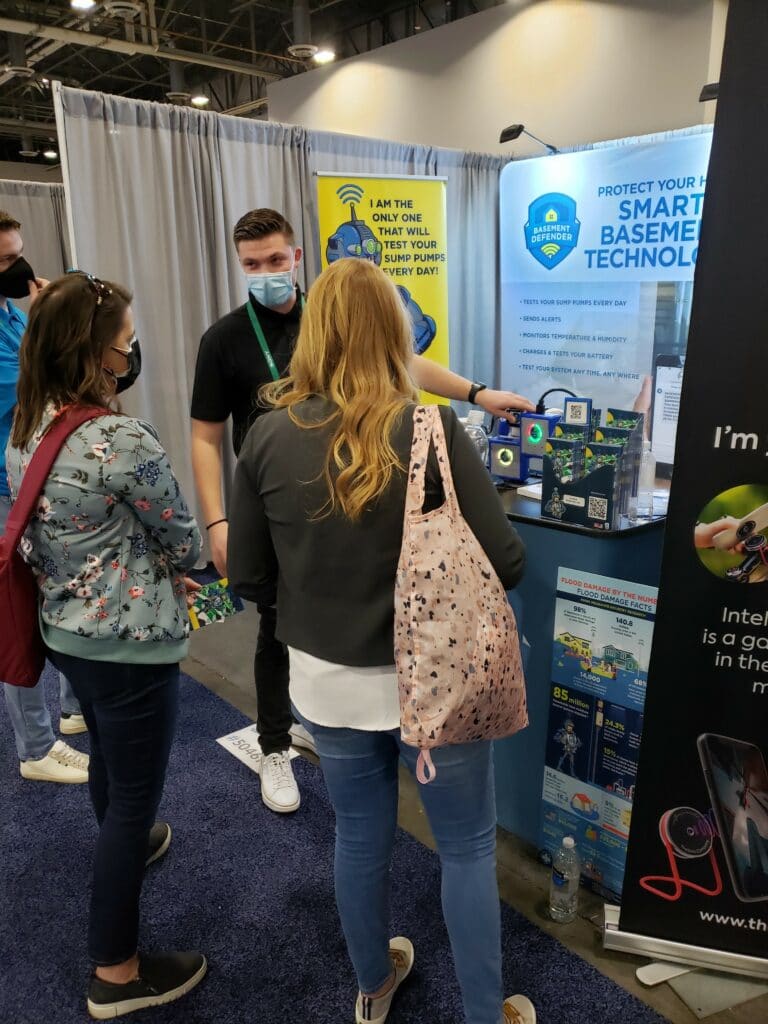 The CES show is a mixed bag of a lot of different areas including smart homes, electric vehicles, robots, drones and food processing.
We were busy non stop with a lot of quality traffic and we were able to do a lot of demonstrations!
Half the people visiting our booth were companies interested in our technology and the other half wanted one for their home! We're so happy to be able to share the word about how helpful the Basement DefenderTM can be!
It was great meeting people face to face again and re-enforces the fact that nothing comes close to in person contact.