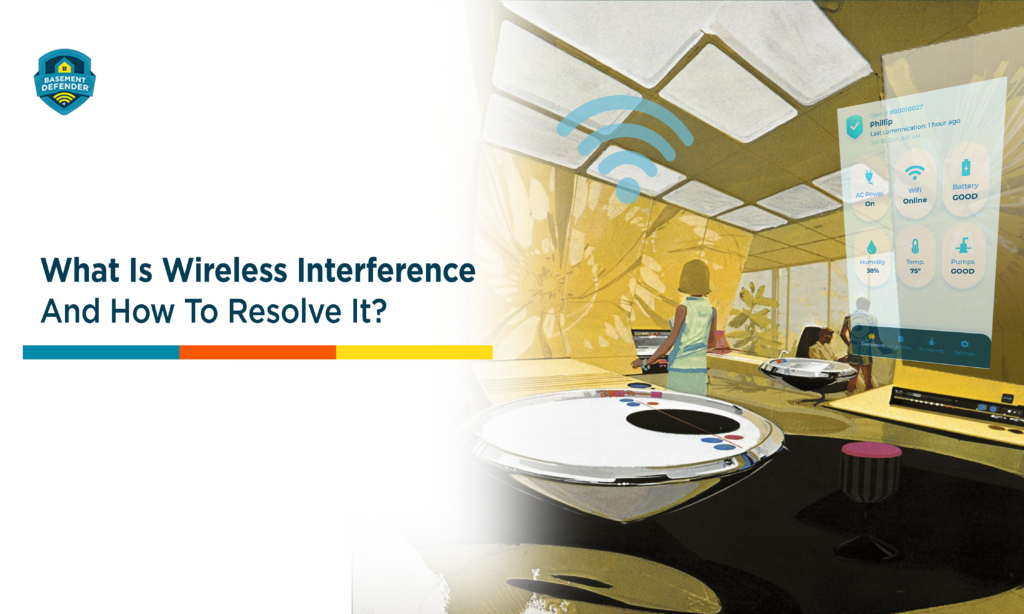 What is Wireless Interference?
The Basement Defender™ system communicates wirelessly to deliver push notifications and sump pump testing data. As a precaution, the system will notify you if it detects WiFi interruptions.
Most interference is not detrimental to the system's function and should resolve on its own.
Troubleshooting Wireless Interference
You may be able to resolve this with a simple fix:
If there is a device in the home that was installed around the time of the interference starting, try turning that off and see if the wireless interference messages stop.
Move the WiFi router or extender to a different location
If the problem persists or you experience this frequently, please contact our team. They can help you identify the source of the interference and/or adjust the threshold at which interference is detected.